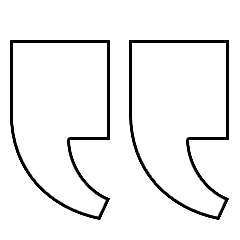 Dr. Kalafatic is an excellent cardiologist! Gave me tons of advice on my diet and told me some ways I could be more active during the day, without having to change my schedule too much. I did a full lipid panel and cholesterol test, he recommended some [prescription medication to help lower my cholesterol while also giving me some pointers on keeping things in check naturally as well. Highly Recommended!! Plus he speaks Spanish too! So I'm definitely making an appointment for my mother (who doesn't speak much English) as soon as she gets back from Nicaragua!
Nick K.
Excellent for immigration medical test fast and the more cheap!! Highly recommend!
Shisley
Very professional. Doctor speaks Spanish which is a plus!
Luis B.
He is very efficient in helping his patients In the best way possible in the shortest amount of time. It was really convenient.
Carlos T.
I called the doctor's office just to let him know that I would be 15 minutes late. Once I arrived, I was seen right away by the medical assistant who was very professional and made me feel comfortable on my first visit. Dr. Kalafatic examined me and asked all the right questions. Never was there a rush by either Dr. Kalafatic or his staff. I have scheduled a follow up appointment. 5 Stars all around.
Luis H.
The wait was maybe 15mins… if that much. He was very thorough. He explained everything in detail and his bedside manner was great! He is very genuine. I high recommend him!
Nicole W.
He was really professional, and helpful. I enjoyed my visit with him.
Lawrence T.
Very easy to talk to. Casual but concise with the questions and always relevant to reason of the visit. Highly recommended!
Eduardo T.
Dr. Kalafatic is very concerned about the wellbeing of his patients he and his staff are very welcoming and friendly!
Verified Patient
I used to be a patient of Dr. Kalafatic…I don't live in Bronx, NY anymore. I think you might be related to the doctor I used to see. He was much older than you. It's good to know that his offspring took over the practice and that you're offering great medical services too. 😊
Laura Swan
My mother had a stroke 4 years ago, and it took her years to get her movement back and be able to talk 100% but thankfully she's a lot better now. During that time, she had to be taken to her cardiologist Dr. Kalafatic's office. And despite her limited mobility and issues with speaking clearly, Dr. Kalafatic and his staff made each appointment an absolute breeze! No hassles whatsoever, I never had to wait long (as I was often on my lunch break at work taking my mom). Thanks Dr. K!
Ricky U.
I got a referral to see Dr. Kalafatic for an echocardiogram and an EKG from my doctor. And while it was just a checkup, because of some issues I was having I must say it was a great experience. Showing up to my appointment early, I never thought I would be seen early! That was a huge plus right from the beginning. Then throughout the time I was there, from the staff to the doctor himself, everyone was friendly and made me feel super comfortable. I have a follow-up appointment for a stress test in a month or so, and I got to say, I'm not dreading it in the least! If you need any cardiology testing done at all, definitely ask about Dr. Kalafatic in the Bronx!
Pierre F.